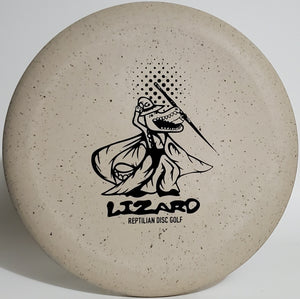 Every time I go to the Gateway factory, I always look for what I seem "Perfect Wizards"
This run of 4S Coffee Wizards fit that bill perfectly... So we bought the whole run.
Low profile, tight shoulders and a perfectly grippy surface make these ideal putting Wizards. Off the tee they are perfectly stable and ready to become your new Go To.
The coffee infusion provides a great scent AND adds some noticeable grit to the feel of the plastic. 
To finish off these Lo-Pro Wizards, we went back to the perfect LizWiz stamp.